Cruddie
---
Animation Student | Freelance Artist
---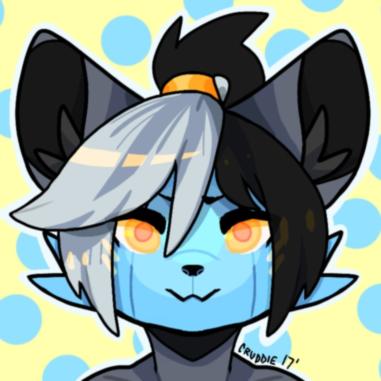 Jas
Female | she/her
Filipino | White | Spanish | Chinese
| Taken by a loving and supportive boyfriend |
♈ | ENFJ | Optimistic
Can kick ass 💙
Pokemon Fan | Furry
As a kid, I always had that deep interest in the arts. I was surrounded with Disney VHS tapes and was always thrilled with animated action scenes. Simplifying the actions, I drew my very first characters, stick monsters.
I never believed my heart was set on art until many years later. I'm pretty happy with this decision as this is the job I want to have so bad for the rest of my life.
💚 Contact 💚
[email protected]

Cruddi @ Furaffinity
Cruddie @ Furry Amino
Cruddi @ DeviantArt
cruddiearts @ Instagram
Cruddiearts @ Twitter
Tumblr needs update
Long term concept artist for Chubby Guppy Suits!
Coloring artist for a collaborative mini business, Craiddie! (Site not yet available)